Welcome to Center Stage Dance & Gymnastics Co.!
The art of dance extends beyond mere movement. It fuses all of the arts - combining music, dance, design, and drama. The child who is fortunate enough to study dance will find their life enriched by this experience.
Our goal at Center Stage is to strengthen physical development, coordination, and concentration, and to encourage a sense of responsibility and self assurance in each student.
"Dance from the Heart and give God the Glory!"
Mrs. Natasha Smith Dargin - Director/Instructor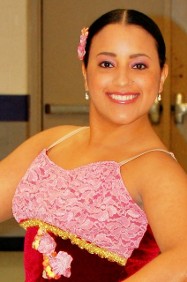 Natasha began her dancing career at the tiny age of 2½. She grew up training with The Dance & Gymnastics Club & Debbie Richards School of the Arts.
She was also a member of her Champion High School's Dance & Gymnastics Team. Natasha was professionally educated and trained in Tap, Jazz, Ballet, Pointe, Lyrical and Gymnastics.
Natasha was appointed as Isdore Newman School Gymnastics and Dance Coach where she led her Team to three gold medals and 1st runner up in several divisions.
Dancing has always been her love and led her to Open Center Stage Dance Co. in Louisiana. She taught students the discipline of dance. Now after relocating to Houston, Natasha is ready to share her dance knowledge and expertise with Center Stage Dance Co. Houston.
Nicole Pepito- Dance Instructor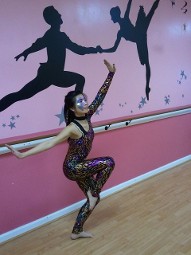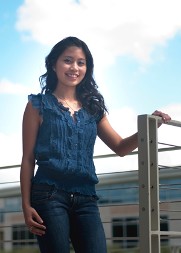 Nicole Pepito was born and raised in the Philippines. She began her dance training at the age of 6 at Grace and Pointes dance studio and moved here in Houston at the age of 13. She continued her training at Houston Repertoire Ballet in which she performed in numerous ballets such as The Nutcracker, Sleeping Beauty, and various recitals. Nicole is a graduated from Cy-Falls High School as a Sky dancer and currently attends Lone Star College majoring in Nursing. Nicole's passion for dance is extraordinary, her goal is to teach and to use dance as a tool for self-evolution. To her "Dance is Life and Life is a Dance."
Tristin Ferguson - Dane & Gymnastics Instructor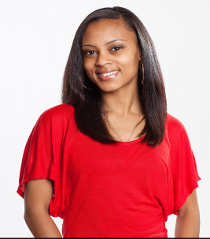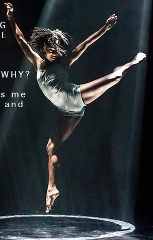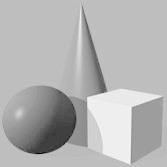 Ms. Tristin Ferguson, originally from Brooklyn, NY, Tristin Ferguson began her early dance training with Kelly School of Dance.Tristin is trained in Ballet, Tap, Jazz, Hip-Hop, Contemporary, modern and she is also a level 6 Gymnast. She continued her training throughout high school as a member of Alief Jazz Ballet Dance Company under the direction of Mrs. Anna Ashy. Tristin graduated from Sam Houston State University with a BFA in Dance. Later she completed her Masters of Fine Arts in Dance with research focusing in self-awareness and cultural identity. While at Sam Houston, she had the opportunity to perform in numerous faculty and guest artist words by Dana Nicolay, Andy Noble, Dionne Noble Erin Reck and Cindy Gratz, to name a few. In addition to performing, Tristin also held the title of Graduate Teaching Assistant where she taught Ballet and Hip Hop technique. Tristin is a founding member of NobleMotion Dance Company directed by Andy and Dionne Sparkman-Noble. She is in her sixth season with NobleMotion. Tristin has performed nationally in venues such as The Ailey Theater and The Kennedy Center. Recently, Tristin traveled abroad to attend Dance Italia in Lucca, Italy where she studied Kylian Repertory, Somatic Practices and Bat-Shava Repertory. Let's all welcome Ms. Tristin with open arms as she joins our CSDGC family.
Megan High - Dance & Gymnastics Instructor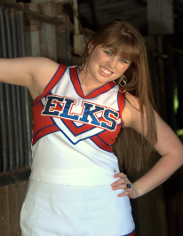 Megan began dancing at the age of 4 in Palestine, Texas. She trained in ballet, tap, jazz, lyrical and hip hop at Carol Bentley's Academy of Dance. Within her studio, she was a part of the company where she competed at Tremaine, West Coast Dance Explosion, Jump, and The PULSE. While in high school, she was a member of the cheerleading squad; she traveled with UCA to London to perform in the New Year's Day Parade as well as Hawaii with NCA to perform in the half-time show of the Thanksgiving Day Hawaii University game. Once graduated, she moved to Houston and was a member of the Lone Star College Cy-Fair Dance Team. During her two and a half years on the team, she traveled to New York City to take classes at the Broadway Dance Center. She is now taking an adult gymnastics class in Katy, Texas to improve her flexibility and further her strengths in dance. She is very excited to continue and share her passion at the Center Stage Dance and Gymnastics Co.
Yessuly Patino - Dance Instructor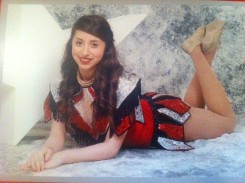 Yessuly has been with Center Stage from day one. Started as a students and moved up to an assistant and now she is a dance teacher. Yessuly have been dancing for 10 years. She enjoys working with kids and helping them excel. Yessuly competed in many competitions and placed high scores in many categories. Ms. Yessuly is currently a junior at U of H!
Ms. Gina Martinez - Gymnastics Instructor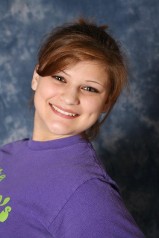 Gina Martinez and is from Hockley, she graduated from Waller High School. Throughout high school she participated in drill team, and was a competitive cheerleader which is where she got most of her experience from, along with training from Cypress Academy of gymnastics, devotion, hard work, and countless hours of practice. Gina has taught gymnastics for over 7 years and plan to continue teaching and share her passion for tumbling and gymnastics with Center Stage.
Ms. Kenia - Student Assistant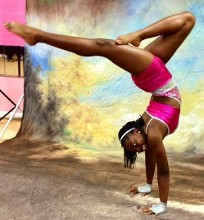 Kenia was born in Los Angeles, California. As a baby her father would lift her in the air by her arms and she would jump as though she could reach the ceilings. It was through this playful act that an amazing natural talent was discovered.
She attended Los Angeles Academy of Gymnastics at 18 months for 2 years then continued to Lakewood Gymnastics for 4 yrs. In 2006 she moved to Texas where she attended Cypress Academy of Gymnastics for 2 years. Kenia is currently training with Center Stage Dance & Gymnastics.
Throughout her life, proud family and friends have watched Kenia advance levels and receive numerous trophies for individual and group competitions.
Ms. Natasha at Center Stage has been working with Kenia since their 1st year, she is very excited now to be a part of the team.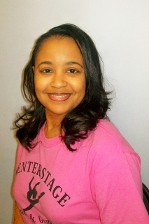 Tracee Moland - CSDGC Recital & Events Coordinator